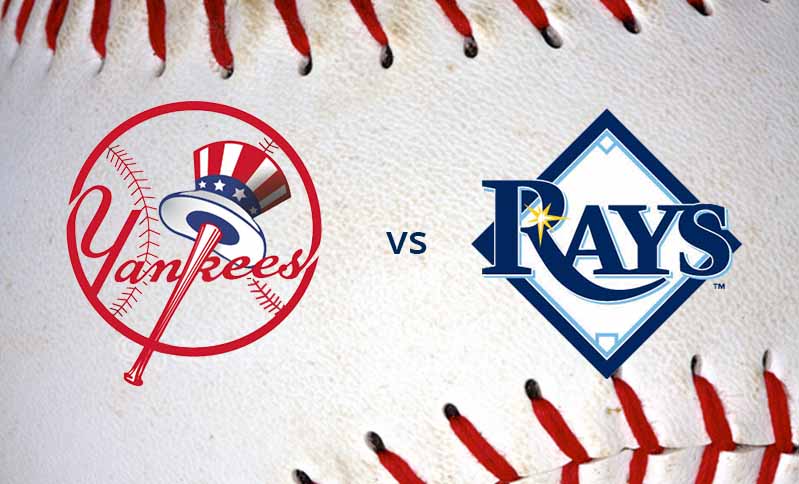 By Barry Millman
* Alex Rodriguez and Stephen Drew are 1-for-2 and 1-for-1 lifetime, respectively, against Rays starter Nate Karns.
(Both hits were home runs.)
*The Yankees are 8-2 since April 17th, their best streak over a 10-game span since going 8-2 from July 12-25, 2014.
*If the Yankees win tonight, the 9-2 stretch would be their best since August 11-22, 2013.
*They've started each one of their last four seasons with an 11-8 record.
*Tonight marks the Yankees' eighth straight game against a team with at least a share of first place in their respective division. and they're 5-2 so far over that span. Elias Sports Bureau says the last time the team faced such an eight-game stretch was June 9-16, 2011 and the team went 6-2.
*The Yankees went 7-3 on their recent 10-game road trip, making it their best such trip since going 7-3 from August 13-23, 2009.
*With Teixeira (8HR), Rodriguez (5HR), Drew. (4HR) and Young (4HR), the Yankees have joined the Blue Jays as the only other team in MLB to have four players who have hit at least four home runs.
*The Yankees are 10-3 when scoring four-or-more runs and 10-2 when allowing four-or-fewer runs.
*The Yankees are 8-1 when scoring first and 3-7 when their opponent scores first.
*Yankees pitchers have an MLB-best 3.4 Wins Above Replacement this season, according to FanGraphs.