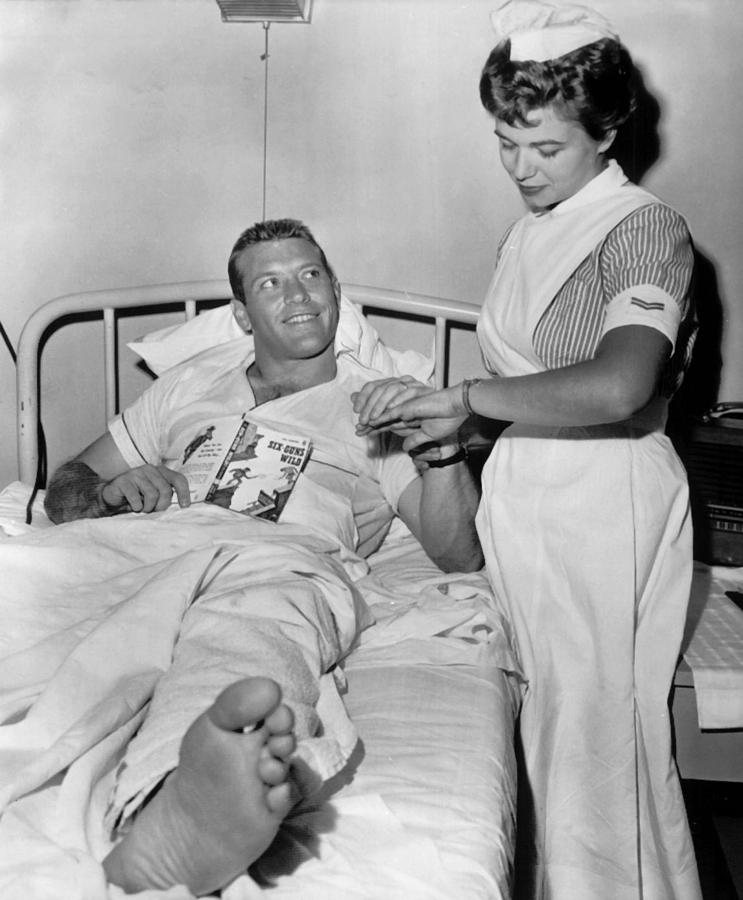 Twenty years ago today, Mickey Mantle passed away -- and if you're under 18 years of age, easily disturbed by coarse language or vivid written descriptions of sexual acts, please leave my blog now and mark the occasion by clicking here to learn more about him and reflect accordingly.
The rest of you who know anything at all about the Mick are aware he lived life to the fullest and then some, and so may have already heard this one, but it never gets old -- and since I felt he would prefer we celebrate his life rather than mourn his death today, I present this morsel from the smorgasbord that was his life in pinstripes.
The 1973 Yankee season was the fiftieth and final one to be played in the original Yankee Stadium, and the team planned to commemorate the landmark year with a series of special publications, tributes and events culminating in a star-studded Old Timers Day on August 11 -- the day before wrecking balls would move in to level the place and all games would be moved to Shea Stadium for two years.
In preparing for the festivities, the team's public relations vice president Bob Fishel ordered a questionnaire be sent to all the former Yankee greats who would be attending asking them what their most outstanding experience at the Stadium had been.
Mickey Mantle's handwritten response:
Marty Appel, the PR director who had drafted the mailing and received the Mick's reply, later claimed he did it to shock and demean Fishel, who he said Mantle personally resented for his button-down persona. Others have since posited it was a rebellious act of defiance against the squeaky-clean image the team had spun around him like a strait-jacket throughout his career.
Whatever the reason, Appel, mindful of his boss's marketing objectives, dutifully rewrote the reply to read that the Mick's chosen moment was his ninth-inning home run in game 3 of the 1964 World Series. At Old Timers Day, Mantle hit a ceremonial pitch from Whitey Ford over the fence for his final home run. The document wound up in the collection of minority owner Barry Halper and didn't surface into the public eye until he auctioned off its contents a quarter century later in 1999.
Whether the Mick's bleacher creature escapade definitively occurred or not, nobody has ever been willing to say.
The only thing that's certain is 20 years after his passing, the hard-hitting, hard-living Mantle can still make us shake our heads in wonder.
Rest in peace, All American Boy.
You can email Barry Millman at nyyankeefanforever@ymail.com and follow him on Twitter @nyyankeefanfore.